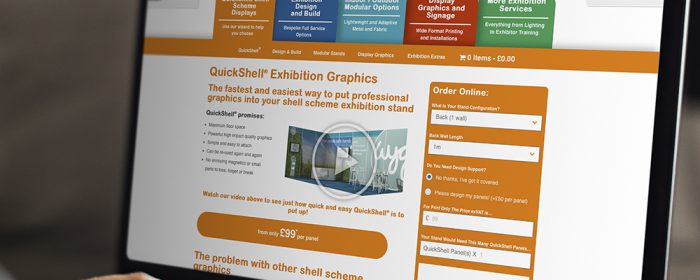 We've Launched Our New QuickShell and Exhibition Website!
By plong_f4group, January 12, 2023
We've now launched the new look QuickShell website with lots of added content and features. You can now order your QuickShell panels online with the sleek order form that allows you to input your stand configuration and the website will show you how many panels your stand requires. In addition to the new order system, we have a fresh new demonstration video and many more exhibition-related build and accessory items. Have an explore and see how we can help you go the extra mile on your next exhibition. Visit www.quickshell.co.uk now!